Trusted driving recruitment agency in Kingston upon Thames

Driver Hire is the premier recruitment agency for drivers and logistics staff in Kingston, New Malden, Chessington, Worcester Park and the nearby areas. Whether you are van driver, LGV driver, HGV driver or courier looking for a temporary job, or a manager or professional logistics expert looking for a permanent position and the next step up the career ladder, our dedicated team of recruitment professionals can help you.
As with any area, Kingston is home to a mixture of employment types, but with locations such as Beverley Way nearby, we have forged long-standing relationships with many businesses and are committed to providing the very highest standard of service and support to both our clients and candidates. We have spent 15 years building strong links so are well placed to help.
We recruit a vast number of roles, on temporary and permanent contracts, including:
Non driving roles such as mates, operatives and pickers/packets in the logistics sector
Operatives, waste management, parks and recreation public sector positions
Professionals and managers, including logistics co-ordinators and transport managers
Cat C+E, 7.5 tonne, PSV, cars, vans and forklift driving jobs
Couriers and chauffeurs
We have fantastic industry knowledge and we pride ourselves on our efficient, personal and professional approach. To speak to one of our team, please call 020 8487 0122 or email kingston@driverhire.co.uk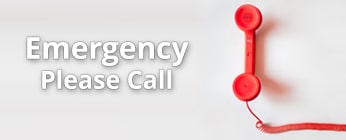 Call us for immediate service
Recruitment staff are available 24/7 to locate the drivers you need.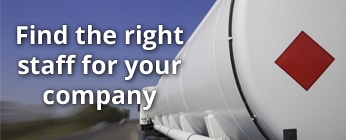 We look for the best qualified candidate near to you. No-success, no-fee service for permanent recruitment.
Are you looking to fill a driving or logistics job in Kingston?
Whether you are looking to fill a temporary role because of last minute staff shortages or spikes in your level of business or a permanent member of the team, we can help. Recruitment is very expensive and time consuming and we are here to provide a cost-effective solution, so you do not need to take time away from your business reviewing applications, screening candidates and conducting interviews.
Every day we place drivers, couriers, chauffeurs and logistics staff into roles and every candidate we suggest will be rigorously assessed, fully referenced and competent. We also offer a no-success, no-fee service, backed by generous guarantees. When you ask us to find a staff member for you, we will take time to understand the full job brief and 'person specification', before shortlisting, interviewing and referencing candidates before you are even presented with a shortlist.
Are you looking for a driving job in Kingston?
We are always on the look out for high quality drivers and logistics staff, so whatever work you are looking for, let us help find you the right position. We will spend time to understand the sort of work you are looking for, as well as your experience and skills. In addition, we will also take note of areas you would prefer not to work in and how far you wish to travel for work.
Call our driving agency in Kingston for more information
To find out more about how we can help you, please ring us today on 020 8487 0122 or email us at kingston@driverhire.co.uk