Recruitment agency specialising in driving jobs
WE NEED DRIVERS!
Please come and talk to us about your next job
We can offer driving experience at all levels:
Cat B                    Van
Cat C1                  7.5t
Cat C                    Class 2
Cat C&E               Class 1
Cat D                    Bus/Coach
Cat D1                  Minibus
We will support you for your next training:
CPC                       HGV driver
HIAB                     Lorry crane loader
ADR                      Dangerous goods
We also have non-driving roles:
Logistic Support i.e. Drivers Mates or porters
Warehouse
Transport Office staff
We have the job for you in the Surrey area to match your experience and skills.
We often start as a temporary assignment that becomes a permanent position.
Please phone David or Oksana to discuss your next career move on 0208 487 0122.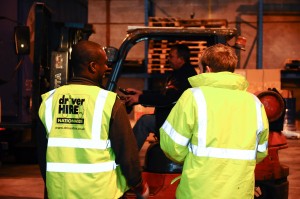 Please enter your name and email address and we will be in touch ASAP with an application form.