Looking for driving jobs in Weybridge or to recruit temporary or permanent drivers in the area? Please call Driver Hire today!

Are you a logistics company looking for temporary or permanent drivers in Weybridge, Walton or Hersham?
Are you a driver looking for HGV, van jobs or LGV jobs? Or perhaps you are a driver who feels undervalued and are looking for to make a change?
We are one of 100-plus franchises of Driver Hire, a company that specialises in the recruitment and placement of experienced and professional drivers. We recruit temporary and permanent driving roles, alongside management and clerical positions.
Driver Hire Kingston is part of the market-leading Driver Hire Nationwide Specialist People Services Group and we are fully committed to providing the highest standard of service in every area of our business. With over 30 years' experience, we bring together specialist, fully qualified drivers with employers. Our comprehensive understanding of the driving and logistics sector means we only recruit the best candidates for the job. All of our drivers complete thorough compliance and competency testing, before they are considered for a role.
We specialise in driver recruitment so if you are looking for driving jobs in Weybridge, we take time to fully understand your career aspirations and can support you through the process of finding the perfect job.
We have job vacancies for a range of driving and non-driving roles, including:
Temporary and permanent Cat C&E (Class 1), Cat C (Class 2), PSV, 7.5 tonne, multidrop van,  car, and forklift drivers, and warehouse operatives.
Couriers and chauffeurs
Drivers with specialist skills, including ADR, HIAB, Multi-drop and IPAF?
AFTemporary and permanent non-driving logistics roles such as warehouse operatives, transport office staff, pickers packers
Professional staff and managers, including logistics coordinators and transport managers
[View all current driver jobs in Surrey today].
If you would like to find our more about the services we offer, please call us on 020 8487 0122.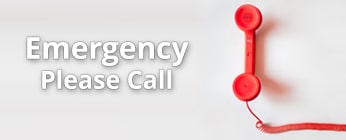 Call us for immediate service
Recruitment staff are available 24/7 to locate the drivers you need.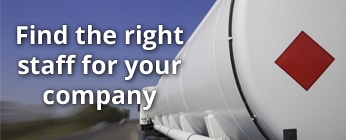 We look for the best qualified candidate near to you. No-success, no-fee service for permanent recruitment.
Driver agency in Weybridge looking for fully qualified drivers
Every year we help to find hundreds of candidates who are seeking part-time and full-time temporary or permanent driving positions. We look after our drivers and can offer competitive packages, with excellent pay rates, holiday pay, pension and a discount benefit scheme. You may also be offered training opportunities, so you can develop your skillset and take the next steps in your career.
Are you looking for drivers in Weybridge? Let our staffing agency help!
We pride ourselves in taking a proactive approach to managing the recruitment needs of our clients. We aim to attract skilled drivers from all backgrounds to be able to supply on-demand to our clients.
Whether you are looking to recruit staff to cover holidays or busy periods or need permanent staff, we have an extensive database of drivers and operatives seeking new roles in the area. Every driver is rigorously assessed, so you can feel confident they are fully competent and qualified for the role.
For HGV jobs, van jobs or other driving jobs in Weybridge, call our driver recruitment agency now!
To talk to one of our friendly team, please ring on 020 8487 0122 or fill in an online enquiry form and we will call you back.