Van, lorry and HGV Driving jobs in Esher KT10

If you are looking for qualified drivers in Esher, look for Driver Hire!
We supply the Esher area including Claygate and Hinchley Wood. Our offices are nearby and most of our drivers live in the KT postcode area. By being nearby, we can have a close relationship with you which will help us understand your needs, and supply you with the best staff for your requirements.
Driver Hire have 100+ offices in the UK and ours in Esher supplies the following staff:
Driving: Cat C&E, Cat C, PSV, C1 (7.5t), +ADR, +HIAB, vans, cars
Logistics: Mates, Warehouse, Forklift truck
Office: Transport clerks & Managers, sales & accounts staff
Temporary or Permanent Driving Opportunities?
One route is to start with a temporary member of staff and convert them to permanent later. This gives you the flexibility to see if you have the right person, or if the job role needs to be changed and you need a different person.
Also, you can start a new member of staff as a temp on 3 or 4 days a week, and then when the level of business increases, convert to permanent. This gives you a flexible and cost effective way of managing your staff costs, relating it to the level of sales.
Either way we have fully qualified and experienced staff most of whom have benefited from our training.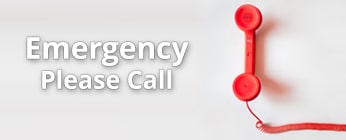 Call us for immediate service
Recruitment staff are available 24/7 to locate the drivers you need.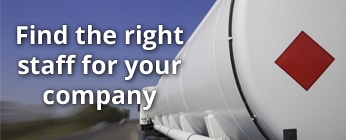 We look for the best qualified candidate near to you. No-success, no-fee service for permanent recruitment.
We have a range of training resources from Drivers CPC to e-learning modules which the candidate can do in his own time or at home.
Training in subjects like 'Fuel Efficient Driving' can have an immediate payback in reduced fuel and maintenance costs as the driver develops a less heavy right foot.
If you are interested in providing these aids to your own staff please contact us on 0208 487 0122.
Driver Hire – A Franchised Network
We are passionate about our franchise, the commitment we have to safety and quality, and the relationships we build with our customers. Our franchise area is small, but the Network gives us access to large National Accounts customers where we compete with very large agencies. This gives us the breadth of experience that results in the best possible member of staff joining your team.
CASE STUDY – Delivery driver in Esher
A customer near to Sandown park phoned late in the evening saying that their van driver had just had an accident and couldn't work the following day, and could we provide a temporary driver starting the next day at 7 am?
Fortunately we had a spare driver and managed to get hold of him at about 8 pm and he was able to go to the customer at 7 am. He was briefed on the day's deliveries and after doing his vehicle check was soon on his way to the first drop. After 7 more drops in London he was finished and back to Esher by 4 pm.
The customer was very happy with his ability to find their customers, park and deliver their products, and although it took a little longer than their own driver, their customers were pleased to get their deliveries even if it was from a different driver.
Now whenever their driver has holidays or is off sick they know they can find a reliable and skillful driver from us to provide cover and maintain their delivery service.
We will answer the phone from the early morning to late evening and do our best to get a suitable driver to our customers as soon as possible.
Contacting Driver Hire 24/7
Our professional driving recruitment agency will answer your call night or day, and in the case of an emergency, dispatch a driver to you in the quickest possible time. Please call on 0208 487 0122 or email Kingston@driverhire.co.uk.