Looking for driving jobs in New Malden?

New Malden has a large variety of jobs available with several large Industrial Estates, business parks and multi-national business' headquarters. Driver Hire New Malden have many clients in this area and are ideally placed to offer you the introduction you need.
Many of these businesses are in the logistics industry and deliver their products by van or LGV and require new drivers all the time. They also have massive stock turnover through giant warehouses and require warehouse staff and forklift truck drivers. Driver Hire can also supply management and clerical staff to commercial businesses.
Finding a job to suit your strengths
Each candidate is interviewed face to face so that we can find your exact requirements based on your experience and qualifications. Driver Hire can offer you temporary or permanent roles to suit your current needs. We find that temp to perm contracts can suit candidates and employers perfectly as each determine the others' strengths, weaknesses and opportunities for the future.
We conduct a full assessment to check your knowledge of driving rules and vehicle usage. Where we feel you can add to your experience we can supply training facilities so that you join your new company confident that you are fully up to date with current legislation and practice.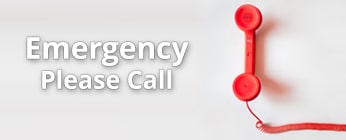 Call us for immediate service
Recruitment staff are available 24/7 to locate the drivers you need.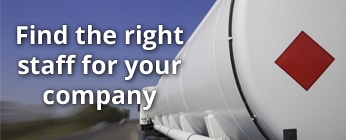 We look for the best qualified candidate near to you. No-success, no-fee service for permanent recruitment.
Driver training in Surrey
Driver CPC is now mandatory and 35 hours of training have to be completed every 5 years. We offer this training from 5 local offices to suit your needs at approximately £75 per day. New CPC modules have been created to increase choice so that drivers can choose those most relevant to them, and the courses achieve a high approval rating from the drivers. E-learning courses are available online to deliver training which doesn't disrupt driving schedules. Subjects such as 'Fuel Efficient Driving' can give very quick pay back in terms of reduced fuel  and maintenance costs as drivers develop a less heavy right foot.
Driver Licence Checking Service in KT postcodes
With the demise of the driving licence counterpart the opportunity of fraud or error has increased. We can offer an online access to the DVLA website to instantly warn you of new convictions and confirm the categories of vehicles the licence covers. Please call us for further information on 0208 487 0122.
Finding the perfect staff in New Malden
Driver Hire has more than 15 years' experience working in New Malden and understands employers' requirements for the many different roles in the area. We will source staff using our contacts and database from the local area where possible.
If you are looking for staff in New Malden who are ready to start immediately, with the skills and experience that mean they hit the ground running, then get in touch with our New Malden job agency today on 0208 487 0122 or email New Malden@driverhire.co.uk!