Driver agency looking for temporary and permanent drivers in Leatherhead

Are you a HGV or van driver looking for permanent employment in Leatherhead? Perhaps you would like to work for a company on the Mole Valley Industrial Park? Or maybe you are a looking for a reputable driver recruitment agency in Leatherhead to help you find staff? At Driver Hire, we are the UK's biggest specialist recruiter to the transport and logistics industry, filling temporary and permanent driving, van, HGV and LGV jobs and non-driving jobs in the area, such as clerical and supply management staff. From small transport companies, through to large businesses based out of warehouse and industrial estates, we always do our utmost to find the right people for the right jobs. During our 15 years in the business, we have worked hard to build an outstanding reputation in the business and we have many longstanding and successful relationships with both clients and candidates.
If you are a client looking to fill vacancies, we will listen to your requirements closely to match the best individuals to the role on offer. Our rigorous screening process means that you are only ever presented with a shortlist of the most suitable candidates who we feel confident will add value to your business and fulfil your requirements.
To find out more, please call us on 020 8487 0122 or email kingston@driverhire.co.uk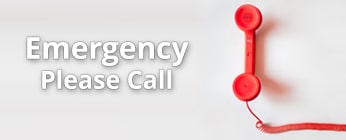 Call us for immediate service
Recruitment staff are available 24/7 to locate the drivers you need.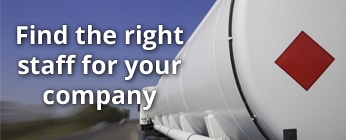 We look for the best qualified candidate near to you. No-success, no-fee service for permanent recruitment.
Are you searching for driving jobs, LGV jobs or van jobs in Leatherhead?
We specialise in recruiting driving and logistics positions in the area. Whether you are after permanent or temporary work, full-time or part-time, our team are here to point you in the right direction and find you the ideal role. We will always complete a full assessment with you to check you are up to date with driving rules and we will always inform you of any legislative changes.
We currently have vacancies for a range of driving and non-driving positions, including:
Driving jobs, including PSV, Cat C+E, 7.5 tonne, cars, vans and forklift
Professional and managerial positions, including transport managers and logistics co-ordinators
Public sector roles, such as waste disposal, parks, recreation etc.
Non-driving logistics staff, such as warehouse operatives, pickers and packers
If you are hard-working and good at what you do, we will find you interesting work in one of the many high quality organisations nearby.
Our driver and logistics agency will ensure you find the right staff in Leatherhead
We understand how important effective recruitment is to business success. We will identify the best candidate not only for the role but someone who will fit into your team and culture. With us, you will get:
A 24-hour 365 day a week service
A cost-effective resource, so you can concentrate on your job
Access to professional and reliable drivers and logistics staff who have been assessed and are fully referenced
A nationwide network
Contact our driving and logistics recruitment agency in Leatherhead
Please get in touch on 020 8487 0122 or email us at kingston@driverhire.co.uk and we will be delighted to talk to you.