"Are you looking for a driving agency in Molesey or Hampton to help you recruit permanent or temporary drivers? Our dedicated experts can help"!
Are you looking for a permanent or temporary driving job in Hampton or Molesey? Perhaps you work in the logistics field and are seeking the next step in your career? Or maybe you are a business looking for reliable drivers, couriers or chauffeurs? Then look no further! Driver Hire is a specialist driver recruitment company, placing candidates across the driving and logistics professions in the local area, across all sectors.
Our portfolio has been built on proven success and trusted relationships with both clients and candidates. We attract skilled and dedicated car and van drivers and logistics professionals from all backgrounds, to be able to supply our candidates and we can build flexible solutions to cater for our clients' needs.
We recruit a vast number of driving roles, including:
Cat B, Cat C1, Cat C, Cat C&E, Cat D, Cat D1, Van, 7.5 tonne, Class 1, Class 2, Bus/Coach, Minibus
Car delivery and couriers
Lorry loader, Hiab
We also recruit non-driving roles including:
Logistics support including mates, operatives, porters
Waste management and public sector positions
Professionals and managers, including transport office staff and managers and logistics coordinators
So whether you are a business looking for staff or a driver in Hampton, or Molesey looking for a job, please call 020 8487 0122 now.
Visit our jobs page to see all our latest job adverts: Driver Hire jobs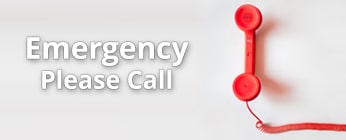 Call us for immediate service
Recruitment staff are available 24/7 to locate the drivers you need.
Driver recruitment agency looking for drivers in Hampton and Molesey 
 Whether you are looking for permanent drivers for positions or to recruit temporary staff because of peaks in your business or last minute staff changes, our customer service team will work tirelessly on your behalf to meet your exact needs.
We are part of over 100 offices throughout the UK specialising in this area and have a wealth of experience in employing drivers. Every single one of our drivers is fully referenced checked and screened, with close attention to detail.
We can offer you:
A flexible service, 365 days a year.
A nationwide network, so we can help you find the perfect people for your jobs.
Staff that are assessed, competent and fully referenced and who have access to ongoing training
Cost-effective recruitment solutions saving you time, stress and money.
Are you looking for van driver jobs, LGV jobs or other driving jobs in Hampton, Surrey?
We have job opportunities for drivers of all levels, in both temporary and permanent positions. All drivers undergo a competency test and interview and we can offer you ongoing support and training. We will discuss with you the sort of work you are looking for and your skills, to match you with the right position.
We can offer you the following:
Training opportunities and other staff benefits
Interesting work with high quality organisations
Local work, so you will not have to travel far
Ongoing support and prompt payment
Speak to our driving staffing agency in Molesey for more details!
For any other information or to speak to our friendly team of professionals, please contact us now on 020 8487 0122 or 07900 244 790.  Alternatively you can email us at info@driverhirekingston.co.uk or pop your details into our online contact form.