Staffing agency looking for temporary and permanent drivers in Epsom

Our knowledge of the driving and logistics market in Epsom and Ewell has put us at the forefront of recruiting within these sectors. We have grown a loyal customer and candidate base, so whether you are a LGV, van or HGV driver looking for at temporary or permanent role or are trying to fill a driving or logistics role within your business, we can help. We have recruited many excellent candidates to roles within businesses in Ewell and we continue to do so. Our consultants are well informed and specialists in their field, so whether you are a client or candidate they will listen to you and help you achieve your goals.
We offer the following services:
Temporary driving and non-driving logistics staff: We can help to optimise the smooth running and productivity of your business by filling temporary vacancies within your business, during busy periods, for example.
Permanent recruitment services: Let us do the hard work and find the perfect person for a role you have free.
Professional appointments: Employing professional and managerial staff is both time consuming and costly. We will make it our job to understand the role you are looking to fill and the personalities and strengths already in place, so your candidate can complement your team.
We have 15 years' experience and are proud of our reputation for finding the right roles for candidates and the best people for our clients. Amongst other benefits, we offer our our clients the knowledge that any recruitment fee paid to us is 100 per cent fully refundable in the unlikely event that the candidate recruited does not work out.
If you are a driver looking for work or a company trying to fill temporary or permanent driving or logistics jobs, please ring us on 020 8487 0122 or email kingston@driverhire.co.uk and we will be delighted to talk further.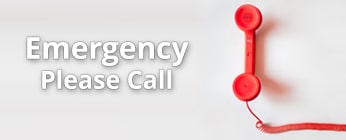 Call us for immediate service
Recruitment staff are available 24/7 to locate the drivers you need.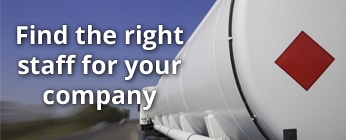 We look for the best qualified candidate near to you. No-success, no-fee service for permanent recruitment.
Are you looking for driving, LGV or van vacancies in Epsom?
We understand that job hunting can be time consuming and frustrating, which is why you will be treated with care and respect throughout the recruitment process. Our consultants are well qualified and knowledgeable and will do everything they can you make the process straightforward.  We currently have range of vacancies for driving and non-driving positions, including: PSV, Cat C+E, 7.5 tonne, cars, vans and forklift driving jobs; couriers and chauffeur roles; professional and managerial positions; public sector roles such as waste disposal; and non-driving logistics roles, including warehouse operatives, pickers and packers.
We will manage the driver and logistics recruitment in Epsom for you!
We will manage your campaign to help you find the best possible candidates. We work round the clock and are a cost-effective resource, so you do not need to take time away from your business. Our highly qualified and reliable drivers and logistics staff have been assessed and are fully referenced, so you have complete peace of mind.
Call our driver recruitment agency in Epsom now for more information!
For more information or to speak to one of our team, please call us on 020 8487 0122 or email kingston@driverhire.co.uk and we will be happy to help.