Driver recruitment agency looking for drivers in Chessington

Welcome to Driver Hire. We are the UK's biggest specialist recruiter to the transport and logistics industry, so if you are looking for temporary or permanent driving jobs in Chessington, Barwell Industrial Estate and Cox Lane Business Park and you would like to hire one of the specialist and professional drivers, chauffeurs or warehouse drivers on our books, please get in touch. We also supply management and clerical staff to businesses.
We have over 15 years' experience in the industry and value both our staff and our clients. Everything we do is tailored around your requirements; so whether you are a van driver looking for some part-time work, or you are an employer looking for a forklift truck driver who is with experienced with dealing with large volumes of stock, we are here to help. If you want to hire a people for one of your teams but do not want to offer permanent jobs immediately, we often find that temporary to permanent contracts can suit candidates and employers perfectly as each determine the others' strengths, weaknesses and opportunities for the future.
To find out more, please call us on 020 8487 0122 or email kingston@driverhire.co.uk and we will get back you.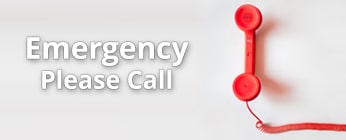 Call us for immediate service
Recruitment staff are available 24/7 to locate the drivers you need.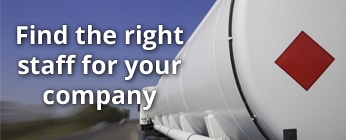 We look for the best qualified candidate near to you. No-success, no-fee service for permanent recruitment.
Looking for driving jobs or van jobs in Chessington
Here at Driver Hire, we interview each candidate face to face so that we can find your exact requirements based on your experience and qualifications. Driver Hire can offer you temporary or permanent roles to suit your current needs. We conduct a full assessment to check your knowledge of driving rules and vehicle usage and we can also help to keep you up to date with legislative changes. Where we feel you can add to your experience, we can supply training facilities so that you join your new company confident that you are fully up to date with current legislation and practice.
Examples of jobs we need to fill, include:
Driving jobs, including Cat C+E, PSV, 7.5 tonne, vans cars and forklift
Non-driving logistics staff, such as warehouse operatives, pickers and packers
Public sector operatives
Professional and management positions, such as logistics co-ordinators and transport managers.
Let our Chessington staffing agency help you to find the perfect staff
Driver Hire understands that when it comes to finding the right transport and logistics staff, it is not just about filling roles but finding loyal and hard-working candidates who will add value to your businesses. We can source staff using our contacts and database from the local area where possible and every day we place drivers, operatives, chauffeurs and couriers in roles in the area. We offer a range of cost-effective recruitment services, including full and part time roles, diving and non-driving jobs and a variety of non-professional, professional and managerial roles and present you with the ideal candidates, so you do not have to take time away from your business.
Contact our driver agency in Chessington for more details
For more details about how we can help you find a driving job or we can fill a vacant position in your company, please call us on 020 8487 0122 or email kingston@driverhire.co.uk and we will call you back.