Driving agency supplying drivers to businesses in West Byfleet

Hello and welcome to Driver Hire. We recruit temporary and permanent driving and logistics positions in West Byfleet, Brooklands and the nearby areas. We understand our business and we understand people, meaning that we know the right candidates can help businesses move forwards. In the last 15 years we have met many people looking for the right roles and are proud of our reputation for helping candidates and for forging long-term relationships with businesses looking for driving or logistics staff.
We recruit a range of driving and non-driving roles, including:
Temporary and permanent driving and non-driving roles
PSV, Cat C+E, 7.5 tonne, cars, vans and forklift driving jobs – view all jobs.
Couriers and chauffeur roles
Professional and managerial appointments
Public sector roles such as waste disposal
Non-driving logistics roles, including warehouse operatives, pickers and packers
Our team deliver on our promises to our candidates and our team take time to understand all skills, specialisms and profiles to ensure we always offer the right recruitment solutions. We have been working in the sector for 15 years and in the unlikely event that any candidates we put forward do not work out, we offer a 100 per cent refund on any fee.
So whether you are a van or LGV driver looking for temporary work, a driver looking for the right permanent position, or a company looking to fill vacancies, please call 020 8487 0122 or email kingston@driverhire.co.uk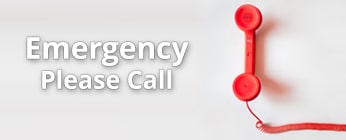 Call us for immediate service
Recruitment staff are available 24/7 to locate the drivers you need.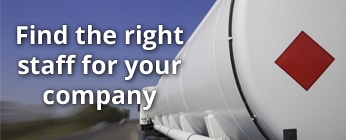 We look for the best qualified candidate near to you. No-success, no-fee service for permanent recruitment.
Are you a HGV driver, LGV driver or van driver looking for employment in West Byfleet? Let our employment agency help!
Our reputation in the local area ensures that we are in contact with a wide variety of companies in places such as the Sprint Industrial Estate, who are looking for people like you for driving and logistics roles. Whether you are seeking temporary employment or a permanent position, our team are here to recognise your strengths and ensure that you maximise all opportunities to find the right role.
Whether you are a forklift driver, or a courier driver, we can also keep you up to date with any legislative changes so you remain in the limits of the law. We also offer specific training schemes to help you gain the relevant experience you need to further your career.
Our driving and logistics agency in West Byfleet will find the right people for your business!
We take time to understand your business, culture and team so we can fully meet the requirements of your agency. Whether you are after temporary drivers at last minute, or need to fill a managerial position, we recognise the importance of matching our clients with the right candidates, saving you valuable time. We are renowned for our attention to detail and any candidates we suggest will have been fully assessed, interviewed and referenced.
Contact our staffing agency in West Byfleet for all your driving and van jobs
If you are a driver or logistics specialist looking for work or a company with a job to fill, we would be delighted to speak to you! We can be reached on 020 8487 0122 or you can email us at kingston@driverhire.co.uk