Driver agency looking for temporary and permanent drivers in Surrey

Are you a driver looking for HGV or van driver jobs in Surrey? Perhaps you are a warehouse driver seeking a temporary position? Or maybe you are a company looking for professional and reliable driving staff? We are one of 100-plus franchises of Driver Hire, a company that specialises in the recruitment and placement of professional drivers into both temporary and permanent positions within the UK logistics sector. We also recruit management and clerical staff for our clients.
Driver Hire Kingston is part of the Driver Hire Nationwide group and we are recognised as market leaders in our sector, bringing together skilled and specialist drivers with employers. Driver Hire has over 30 years' experience in the industry and is proud to hold longstanding and successful relationships with some of the biggest logistics providers in the area. All our drivers are rigorously assessed to ensure they meet our clients' requirements and also have their driving history checked by the DVLA.
We listen carefully to the needs of our clients and our applicants and provide recruitment and placement of a range of driving and non-driving roles, including:
Temporary and permanent Cat B (Van), Cat C1 (7.5 tonne), Cat C (Class 2), Cat C&E (Class 1), Cat D, Cat D1, bus/coach, minibus drivers
Temporary and permanent non-driving positions, such as logistics support, warehouses, transport office staff, supervisors, warehouse operatives. View all jobs.
Staff for holiday and sickness cover, training and structural requirements
So whether you are looking for work or to fill vacant positions, please call us on 020 8487 0122.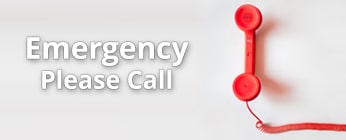 Call us for immediate service
Recruitment staff are available 24/7 to locate the drivers you need.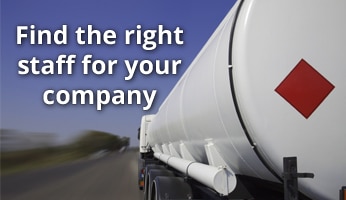 We look for the best qualified candidate near to you. No-success, no-fee service for permanent recruitment.
Fully qualified drivers for driving jobs in Surrey
All our drivers will undergo driving and customer service assessments before they are assigned roles and they are also given training in their chosen area. Every driver can enhance their skillset with further training if they would like. As a minimum, as part of their Driver Certificate for Professional Competence (DCPC), all our HGV drivers are accredited for fuel-efficient driving, tachograph usage, health and safety and dealing with on-road occurrences.
We manage Surrey and understand the needs and demands of local businesses, so if you are looking for drivers in the area, we can respond quickly and helpfully. We know that you might have busy periods where you require extra staff and we can source them using our contacts and extensive database of drivers, operatives, chauffeurs and couriers looking for driving jobs in Surrey.
Looking for driving jobs or van jobs in Surrey? We need new drivers!
We have jobs available for drivers of all kinds and at all levels. If you are in Surrey and are looking for work, we can help. We interview every candidate face to face and ask them to complete a competency test, before offering any training so you are fully up to date with legislation and practice. We always listen to your needs to ensure you are offered the right positions.
If you are looking for driving jobs or for temporary drivers or permanent drivers in Surrey, please contact our driver recruitment agency now!
If you are looking for van jobs, LGV jobs or driving jobs in Surrey or have positions to fill, contact us now. We can be reached on 020 8487 0122 or fill in an online enquiry form and we will call you back.